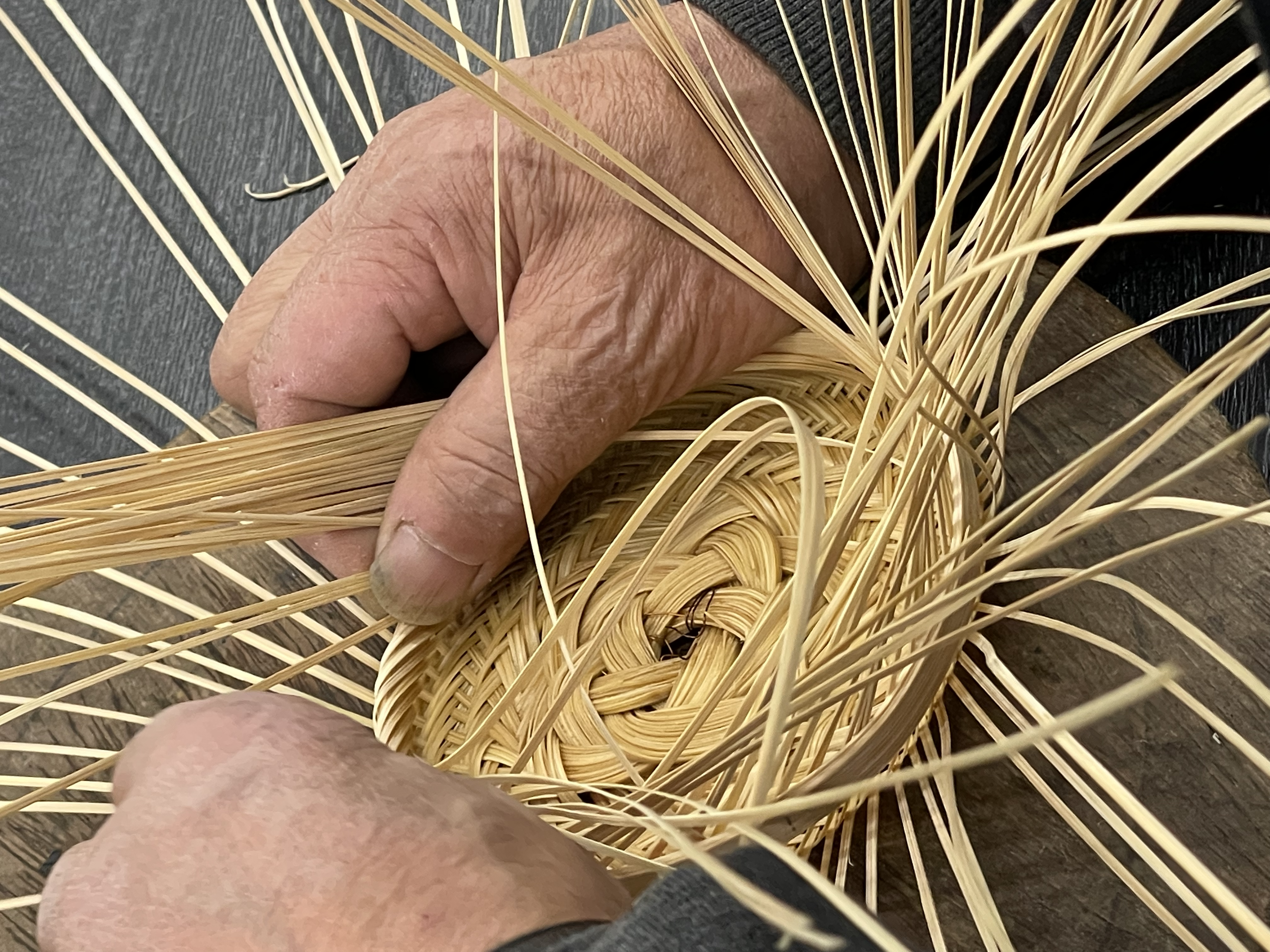 Aoki Kogei
Born in Kaminomura. Although he became familiar with bamboo crafts in the family business from an early age, his father was prompted by the words "Know the outside world" at one time and once got a job outside the village. After that, he became a U-turn in Kaminomura and became independent as a bamboo crafts artist who had been accustomed to lacquer work for about 10 years.
He is attached to kaminomura's materials and collects bamboo and lacquer from Kaminomura. Even if the material is in the same Kaminomura, the characteristics vary depending on the place where it is collected. That is the first step in my job. Bamboo is usually collected in autumn. Wakatake, the first year of growth, is used for green rolls, and aged bamboo from 3 to 5 years is used for structural materials such as torso knitting that requires strength.
The collected bamboo is then exposed to the sun after wiping off the oil over charcoal and drying it, and then laid for 2 to 6 years. In addition, bamboo produced in Kaminomura has a short internode, high nodes, and it is difficult to process, but on the other hand, it becomes an extremely strong thing once processed and made into a work.
There are overwhelmingly many commercially available lacquers from China, and there is a big difference in quality depending on the company that makes lacquer. Kaminomura is a small amount, but still has its own lacquer tree, so I collect it myself and use it.
I would like to continue to aim to create works for people who are not used to mass consumption, but who use one thing with attachment.

Takeo Aoki: Received numerous awards, including the AMSC Spanish Arts Award, the Honorary Award from the Principality of Monaco, and the World Peace and Cultural Merit Award.
February 2019 Certified as a Traditional Craftsman in Gunma Prefecture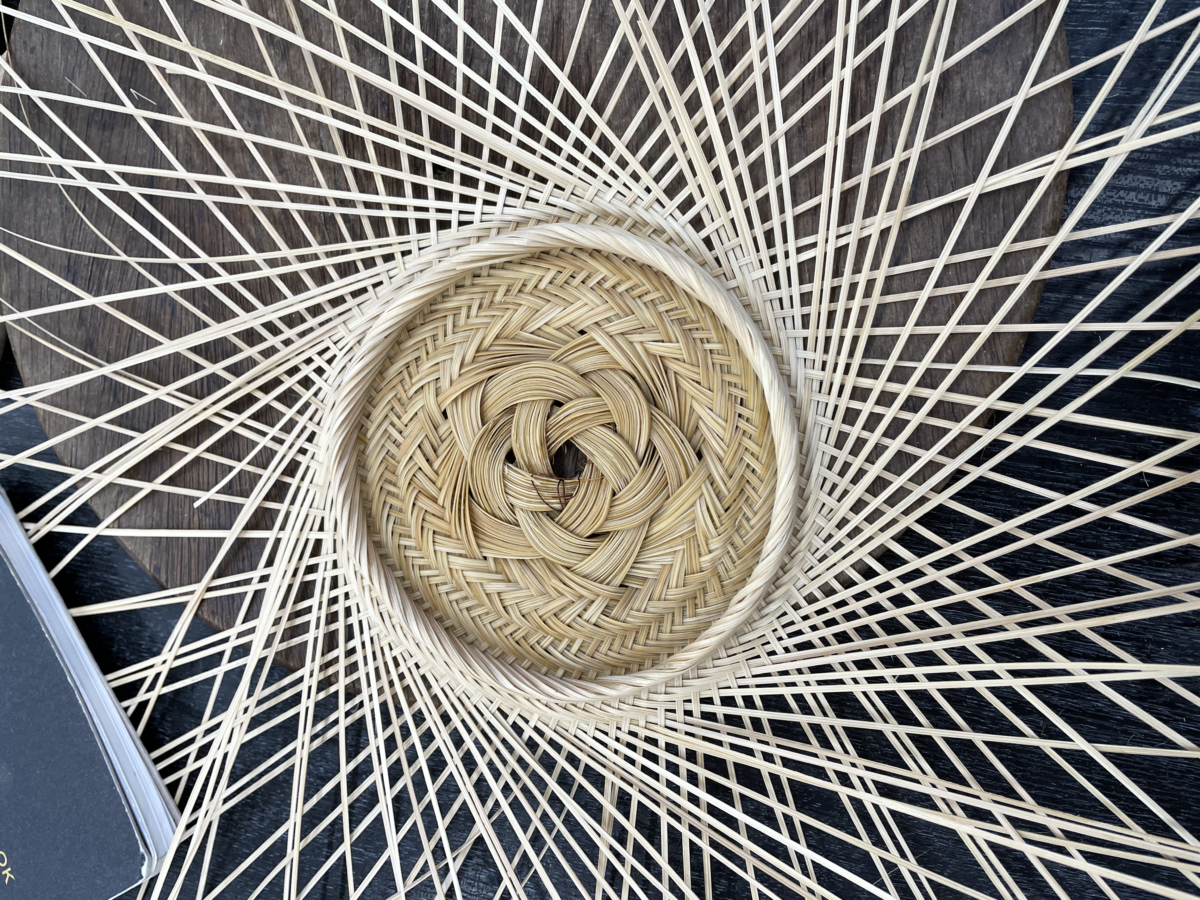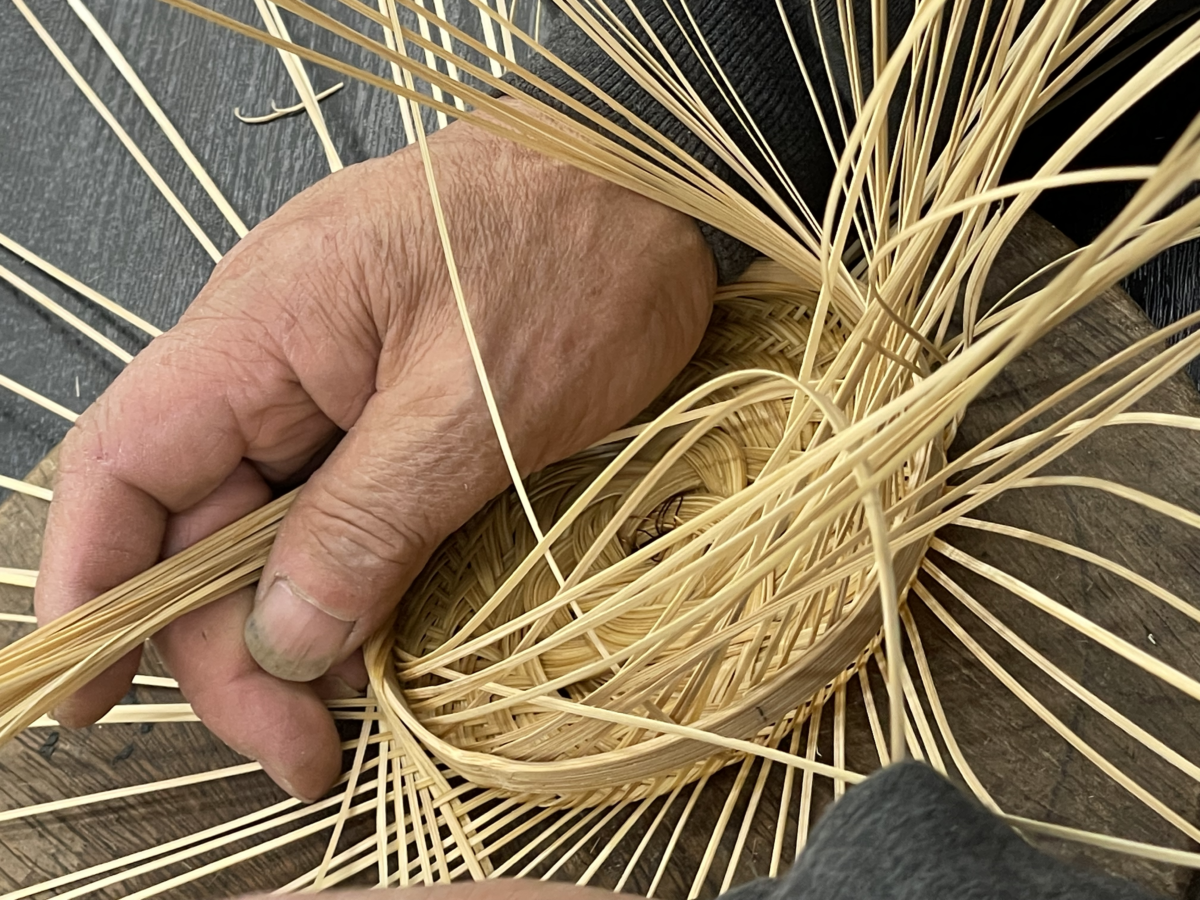 Comment
It was born in Kaminomura, it became a bamboo knitting writer, and it became early 00 years. He has worked with various bamboos and produced many works. I am not yet convinced by my work and technology, but I have come to be able to receive a certain evaluation within the industry. We will continue to make use of the technology we have cultivated so far to maximize the capabilities of materials and try to create works that are close to the lives of our customers.
About
Address: 1258 Narahara Kaminomura, Gunma Prefecture
Website: Preparing to open         
≫ Contact this workshop